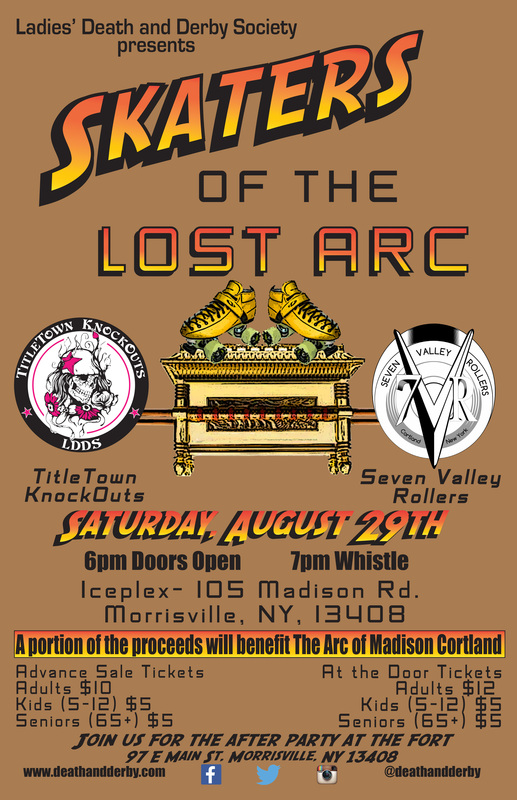 Ladies' Death and Derby Society, based in Madison County, NY, will host their fourth home bout of the season on Saturday, August 29th at the Morrisville IcePlex (105 Madison Rd, Morrisville, NY 13408). Their team, The TitleTown KnockOuts, will take on the Seven Valley Rollers from Cortland, NY in an action-packed, hard hitting match-up.
Doors open at 6pm. Bout starts at 7pm. Bleacher seating is available, but we welcome you to bring your own chair so that you can sit rinkside and get even closer to the action.
At-the-door prices for SUNY Morrisville students who bring their student ID is $5!
A portion of the proceeds will be charitably contributed to the Arc of Madison Cortland.
Get your ADVANCE TICKETS HERE.