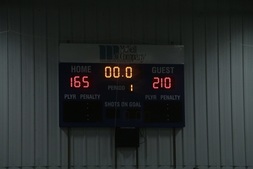 ​Thanks to Seven Valley Rollers for hosting a great bout!

The TitleTown KnockOuts take home the win for our first bout of 2016.
Thanks to our guest skaters- Goldie Rox n Knocks, Diesel Trix, Miss Ann Thrope, Foxy Firecracker, and Lovette Ruff!

We will be bouting against the Seven Valley Rollers again in a home bout on August 27th in New Hartford. Don't miss it!